Yard Sale Winter Lager Beer Review From Uinta Brewing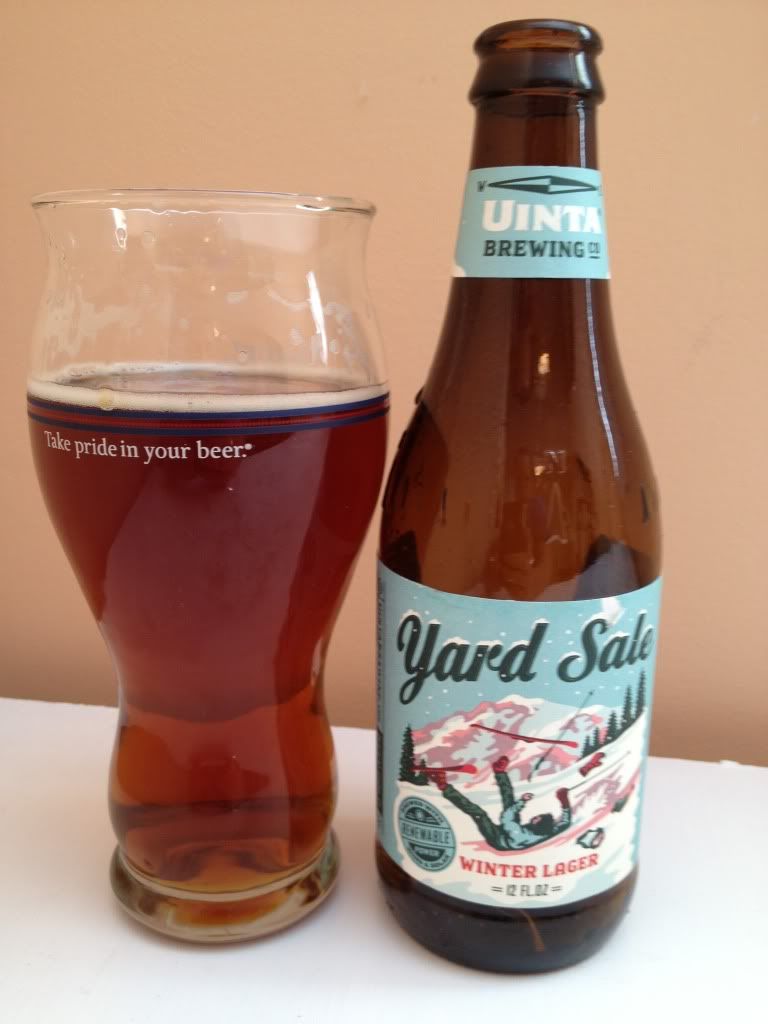 Thumbs UP or Down: Up
Overall Rating: 3
Blend: Winter Lager
ABV%: 4.0
Brewery: Uinta Brewing
How the brewery describes the beer: This full-flavored amber lager delivers a complex, toasted malt body and noble hop character.
Honey and caramel undercurrents. Vanilla accents. Malty with light and hoppy notes. Finishes dry. Yard Sale pairs well with earthy mushroom bisque, grilled lamb or pork, and even mussels and clams.
"Yard Sale" is skier slang for when a skier falls down on a slope and loses his gear which ends up scattered down the mountain.
Price:$9 / six pack
Would I Buy Again: Yes