Stone Collaboration Suede Porter Bomber Beer Review Limited Release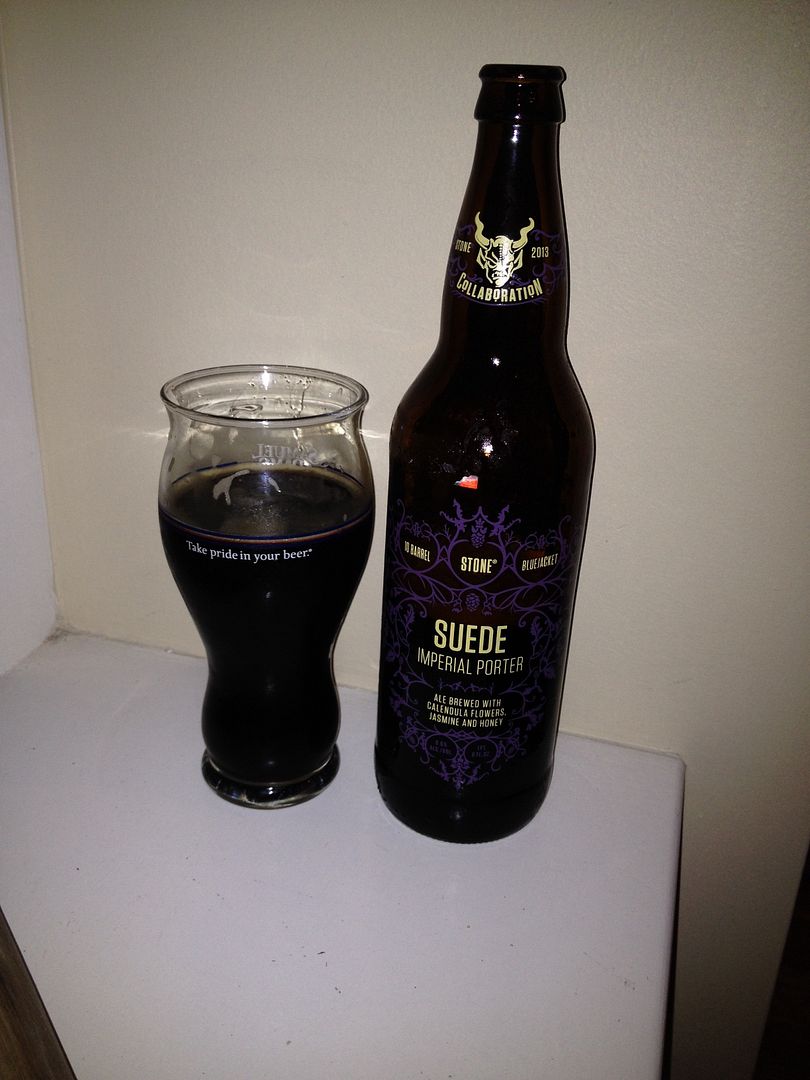 Thumbs UP or Down: Up
Overall Rating: 4.5
Blend: Imperial Porter
ABV%: 9.6
Brewery: Stone Brewing
How the brewery describes the beer: When Parisi and Stone brewmaster Mitch Steele decided to collaborate, it was essential that they tap a special individual to complete their triad of fermentation domination, and they found just that in Tonya Cornett, the brewmaster at Bend, Oregon's 10 Barrel Brewing Company. Together, they decided on a sturdy yet velvety base of imperial porter and developed a plan to celebrate the bounty of the environs in which it was produced by harvesting avocado honey, jasmine and calendula flowers (some from our very own Stone Farms) and infusing them into the beer to create something complex and uniquely Southern Californian. Consider it craft cross-pollination at its finest.
We humbly admit that we were inspired to start brewing by other fantastic breweries and homebrewers. There are a whole lot of fellow craft brewers who we respect and admire, and who we've wanted to collaborate with. So why just dream about it? Starting in 2008, we released a new series of collaboration beers. The goal was to get three brewers from three different breweries to put their heads together and have some fun with no regard for boundaries. No restrictions on fitting a beer into a lineup, using familiar ingredients, conforming to preconceived beer styles, using tested procedures in the brewing process or even affordability. Each of these beers is the result of three brewers coming together and doing what they love. Therefore, many of our collaborations include ridiculous amounts of decadent ingredients without regard for shelf price. And because our collaborations are usually only brewed once, they can be rather difficult to find, and once they run out-they run out. Consider yourself warned.
If you're lucky enough to get your hands on these liquid tributes to the spirit of camaraderie, you'll agree that the end result is worth it.
Price: $10 /22oz Bomber Bottle
Would I Buy Again: Yes