St Pauli Girl Special Dark Beer Review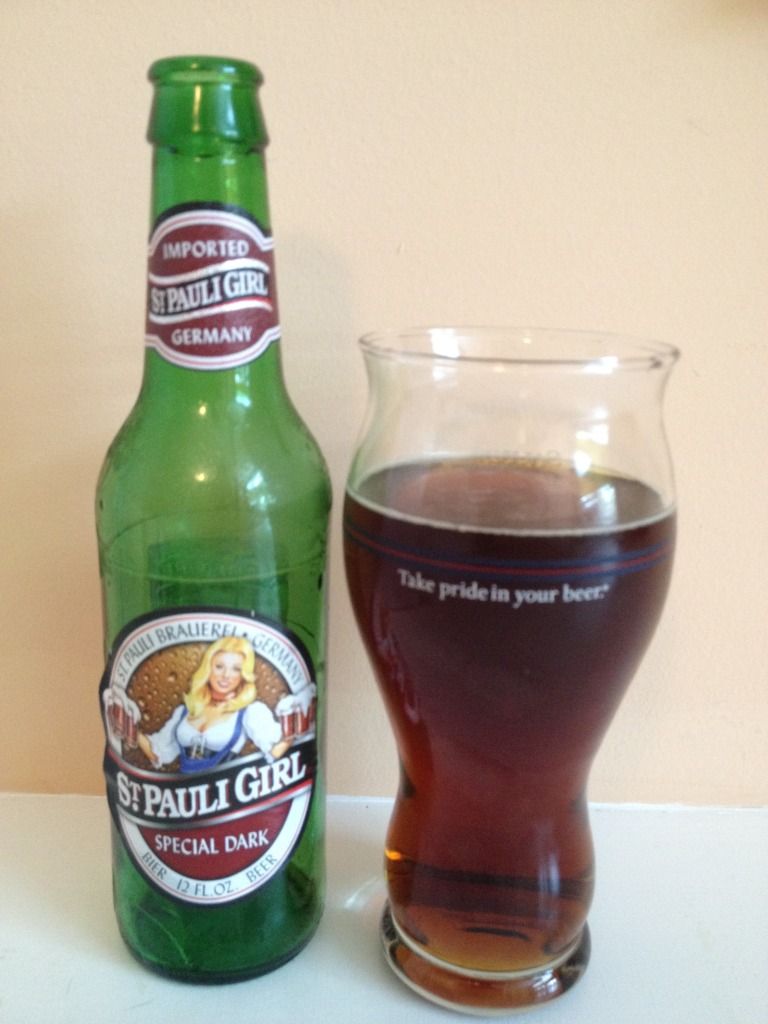 Thumbs UP or Down: Up
Overall Rating: 2.5
Blend: Dark Lager
ABV%: 4.8
Brewery: St Pauli Girl
How the brewery describes the beer: St. Pauli Girl Special Dark is a remarkably smooth beer with a light hop character and rich malty taste. This Special Dark Girl has been a Gold Medal winner for the American Tasting Institute Best Full Calorie German Dark.
Using the same high-quality ingredients in the Lager, the malt in St. Pauli Girl Special Dark is slow roasted using a centuries-old recipe. This gives St. Pauli Girl Special Dark unparalleled taste and a uniquely vibrant color.
What about the Girl?:
Jennifer England, a succesful model, actress and stunt woman, currently resides in Los Angeles.
She is 5'6″ tall with blonde hair and green eyes.
England is an accomplished stunt woman. fearlessly taking on roles in movies including "Transformers," "G-Force," and "Smoking Aces." She's also appeared in the movie "Dofgeball" as a dancer.
Television credits for England include "The Price is Right" as one of Barker's Beauties. She's also appeared on W!'s "Wild On" as a host.
In 2006, England participated in the WWE Diva Search, a contest to find the next WWE Diva. She traveled across the country appearing on WWE television shows as the contestants were narrowed down and eventually was named runner up.
England also has a succesful modeling career, having won Miss Venus Swimwear International and Miss Hawaiian Tropic International competitions and modeling in advertising campaigns for brands, including Guess, Kia and Bikini.com.
A tomboy at heart, England loves sports. She competed in softball and swimming growing up and also loves kickboxing and kayaking. She loves rooting on her favorite teams: the Detroit Lions, New York Yankees amd Michigan Wolverines. She's also a big fan of the UFC.
Price: $8 / six pack
Would I Buy Again: Yes