Samuel Adams Imperial Double Bock Beer Review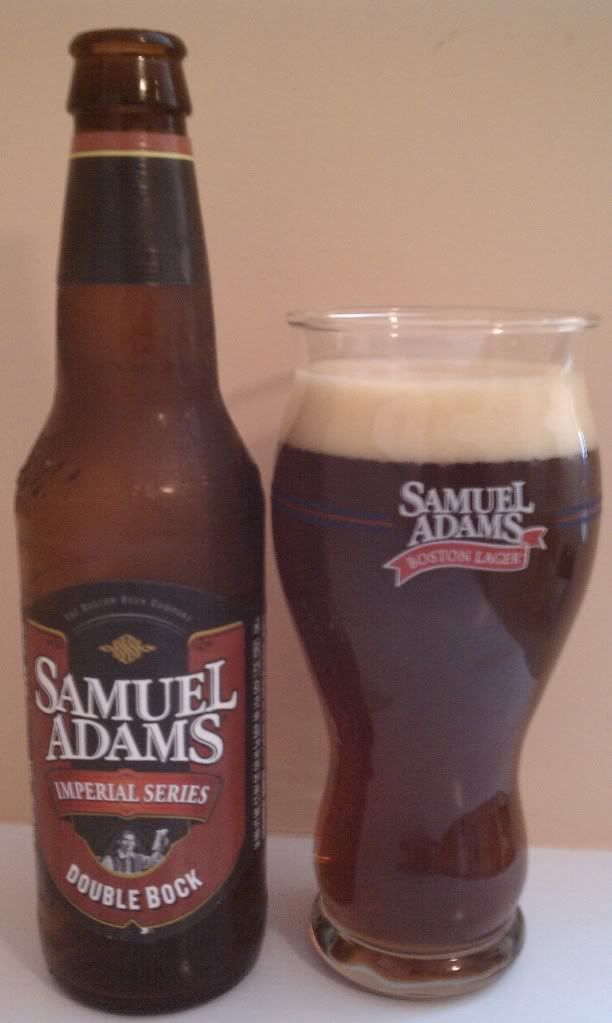 Thumbs UP or Down: UP
Overall Rating: 3
Blend: Double Bock Imperial
ABV%: 9.5% – 1 bottle has 323 calories!!
Brewery: Samuel Adams
How the brewery describes the beer:  Strong malt and caramel character; very smooth, full bodied, low to medium bitterness.   Intense and warming, a meal in a bottle.  One cannot help but appreciate Samuel Adams® Double Bock's huge malt character.  We use an enormous amount of malt, half a pound per bottle, to brew this intensely rich lager.  Its deep brown-ruby color is all made in the kettle, no black malt is used, resulting in a rich sweetness that is free of the rough taste of burnt malt.  All that remains is the velvet smooth flavor and mouth feel of the two-row malt. Samuel Adams Double Bock's intense malt character is balanced with a subtle piney, citrus hop note from the Noble hops.
Price: $13/ 4pack
Would I Buy Again: Yes
My Review(Check out my video):
http://youtu.be/fU4aruzsDds