OctoberFest Beer Review From Harpoon Brewery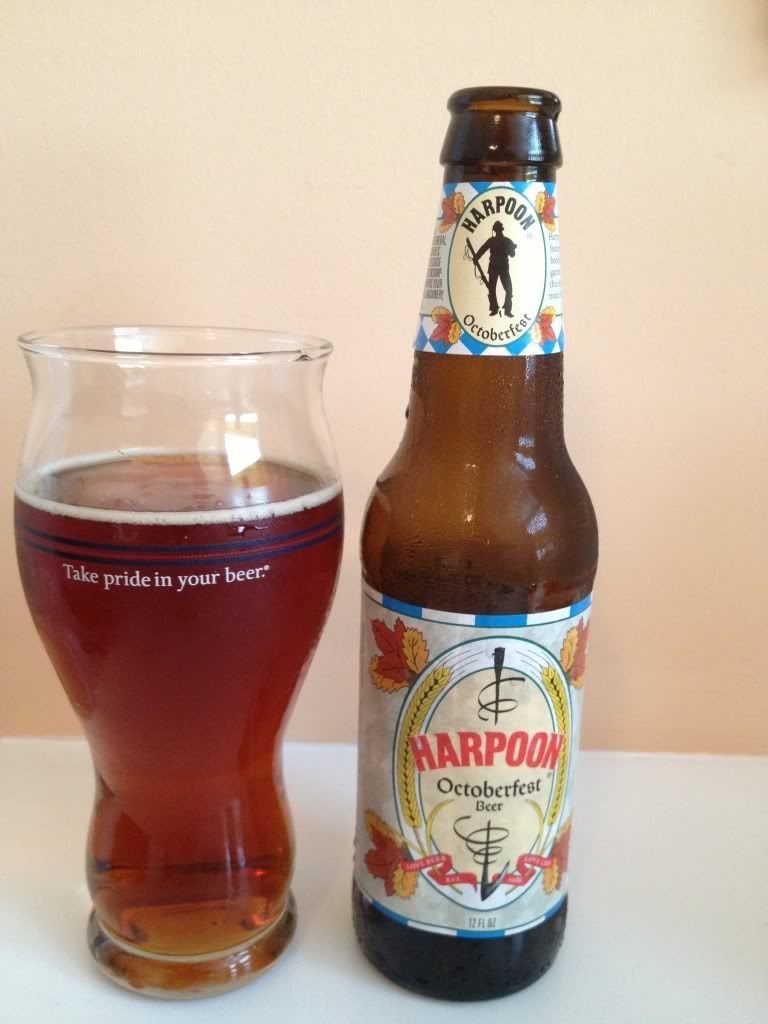 Thumbs UP or Down: Up
Overall Rating: 4
Blend: OctoberFest Seasonal
ABV%: 5.3%
IBU: 32
Brewery: Harpoon Brewery
How the brewery describes the beer:The original German Oktoberfest was brewed with one celebratory festival in mind. Harpoon Octoberfest is brewed with TWO festivals in mind; our Octoberfests at our breweries in Boston, MA and Windsor, VT. We love the style and it's a great beer for the fall season. In true Octoberfest tradition, we threw our first festival here at the brewery in 1990. There were a couple thousand people here celebrating amidst the brewing tanks. We can't quite fit everyone in the actual brewery now – last year nearly 14,000 revelers attended our Boston Octoberfest and nearly 7,000 joined us at our brewery in Vermont the following weekend. Prosit!
Harpoon Octoberfest is a malty tribute to fall, balanced by a gentle hop bitterness. In keeping with tradition, it is a Marzen-style beer, brewed with abundant quantities of Munich, Chocolate, and Pale malts. Those malts provide a solid, full body and create the beer's deep color. It is a rich, flavorful beer.
Garnet-red color with a firm, creamy head.
Hop aroma, (not overpowering but present)
Full-bodied, smooth, and malty
Gentle bitterness to balance any residual sweetness
Soft and malty with a mild bitterness
Price: $9 / pack
Would I Buy Again: Yes
Check out my video review: