Blue Moon Belgium White Style Wheat Ale Beer Review from Blue Moon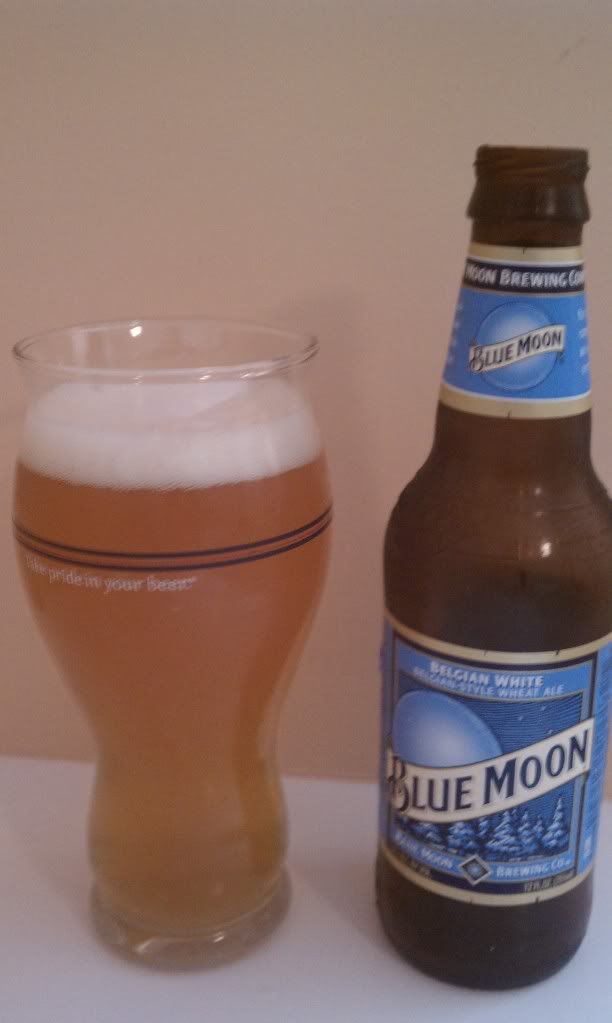 Thumbs UP or Down: Right down the middle!
Overall Rating: 3
Blend: Belgium Wheat Ale
ABV%: 5.4%
Brewery: Blue Moon Brewing Company
How the brewery describes the beer: Unfiltered for more depth and flavor, a unique cloudy appearance.  Full of flavor with a smooth finish.  Light, spicy citrus flavors. Typically served with an orange slice.
Price: $9 / six pack
Would I Buy Again: Not personally
My Review(Check out my video):
http://youtu.be/qzCoEjx6txM?hd=1