Blackberry Tart Ale Limited Release Beer Review Blue Moon Brewing Company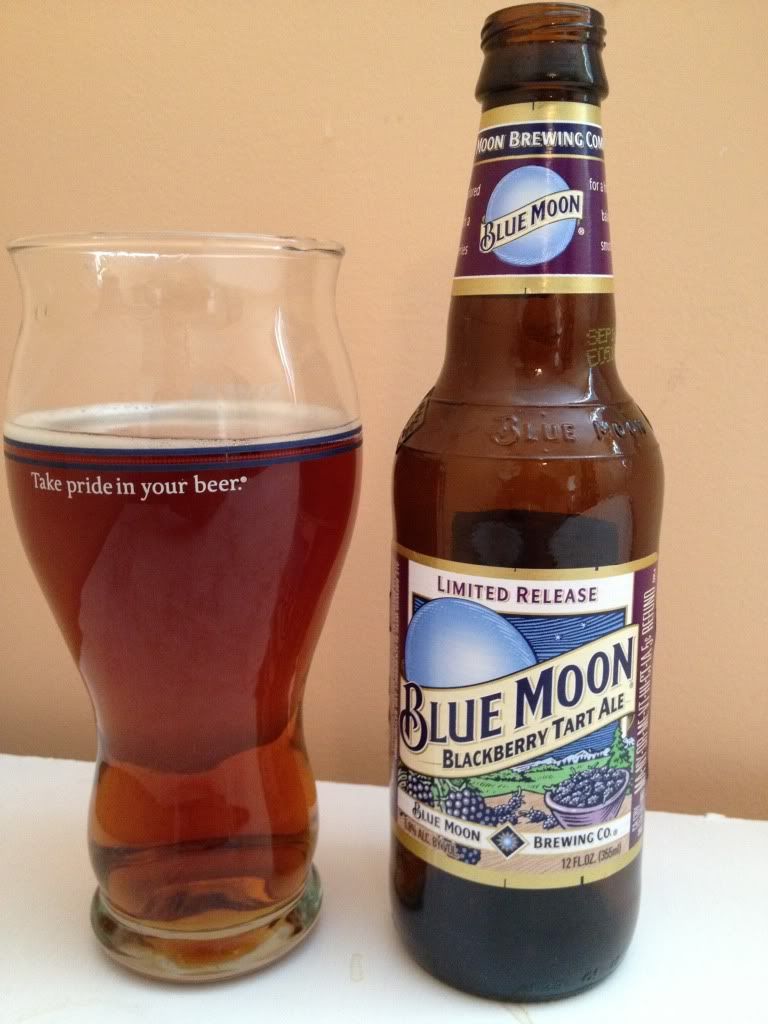 Thumbs UP or Down: Right In The Middle
Overall Rating: 3
Blend: Amber
ABV%: 5.8
Brewery: Blue Moon Brewing Companny
How the brewery describes the beer: Crafted with the help of our fans, this limited release fills your summer days (and glass) with the taste of rich blackberries, a smooth malty sweetness, and a hint of refreshing tartness.
Deep-amber colored with a slight purplish hue from the blackberries.
A rich blackberry nose with hints of sweetness and tartness balanced with bready and nutty malt aromas.
Blackberry with a hint of sweetness and a bit of tartness to balance everything.
Medium-bodied ale with smoothness from the wheat.
Slightly sweet blackberry taste balanced with smooth malt taste that gradually fades.
Pairs well with heavier dishes such as beef, steak, and ribs. It also pairs well with chocolate-based desserts.
Price: $13 / Multi 12 Pack
Would I Buy Again: No